​What is Burrata?
Making Mozzarella is a lot of fun and making Burrata is just a few more steps. Burrata is a sheet of mozzarella filled with mozzarella strips that have been drenched in cream. Yeah. It's awesome.

Where can I get the ingredients?
If you don't have citric acid and rennet, a quick purchase from your local cheese shop or online can get you the few pinches that you need. Below is a recipe and list of ingredients and equipment! While most kits advertise 30 minutes, give your self an hour to make your cheese and a leisurely pace.

Below is what a mozzarella kit typically looks like:
Powered by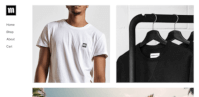 Create your own unique website with customizable templates.